OAKMOSS & AMBER SOY CANDLE
Regular price

Sale price

$20.00 USD

Unit price

per
Oakmoss and amber is a luxury fragrance. This captivating scent begins with hints of orange and an infusion of sage that enhance the natural earthy quality.  Lavender adds a soft floral and herbal touch to the heart of this fragrance, while oakmoss, amber, and tonka round out the smell for a beautiful deep character. When lit, this candle will add an intriguing and sensual atmosphere to intimate spaces.
Top notes: sage, orange, & grapefruit
Middle notes: Lavender
Base notes: oakmoss, amber, & tonka bean
Phthalate & Paraben free
Cotton or Wood wick
Pure soy wax has a clean, slow burn that lasts 40-50 hours.
Share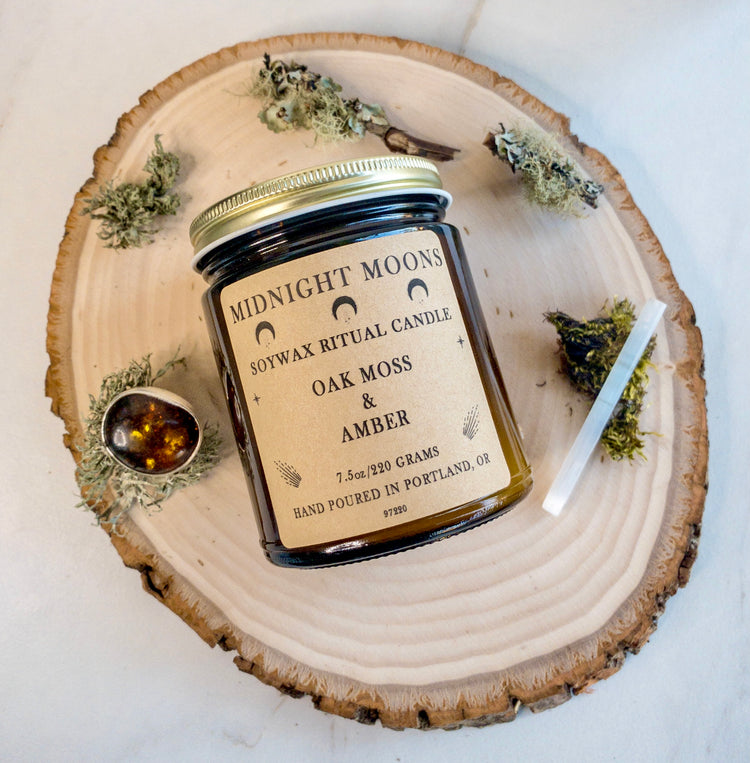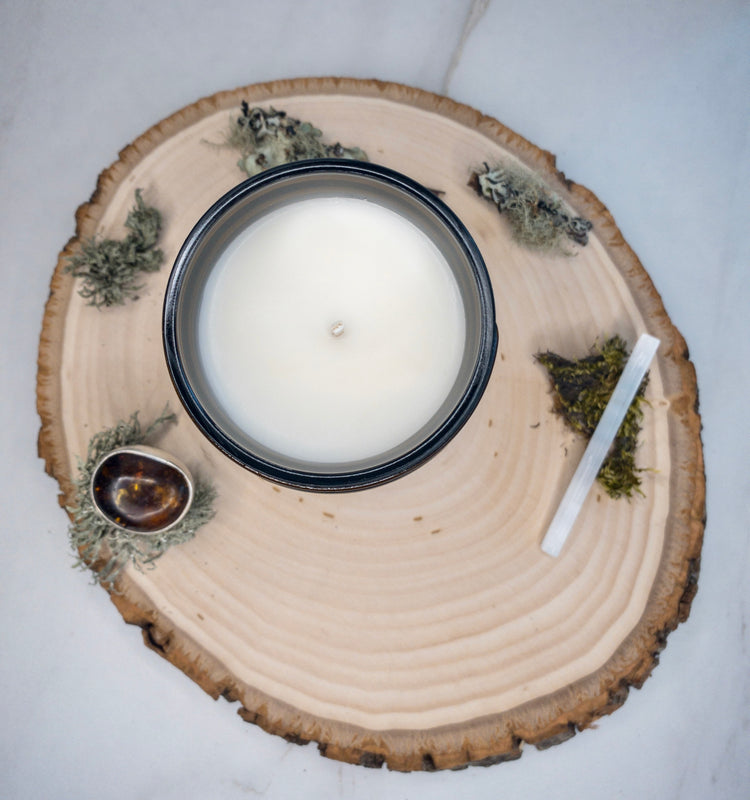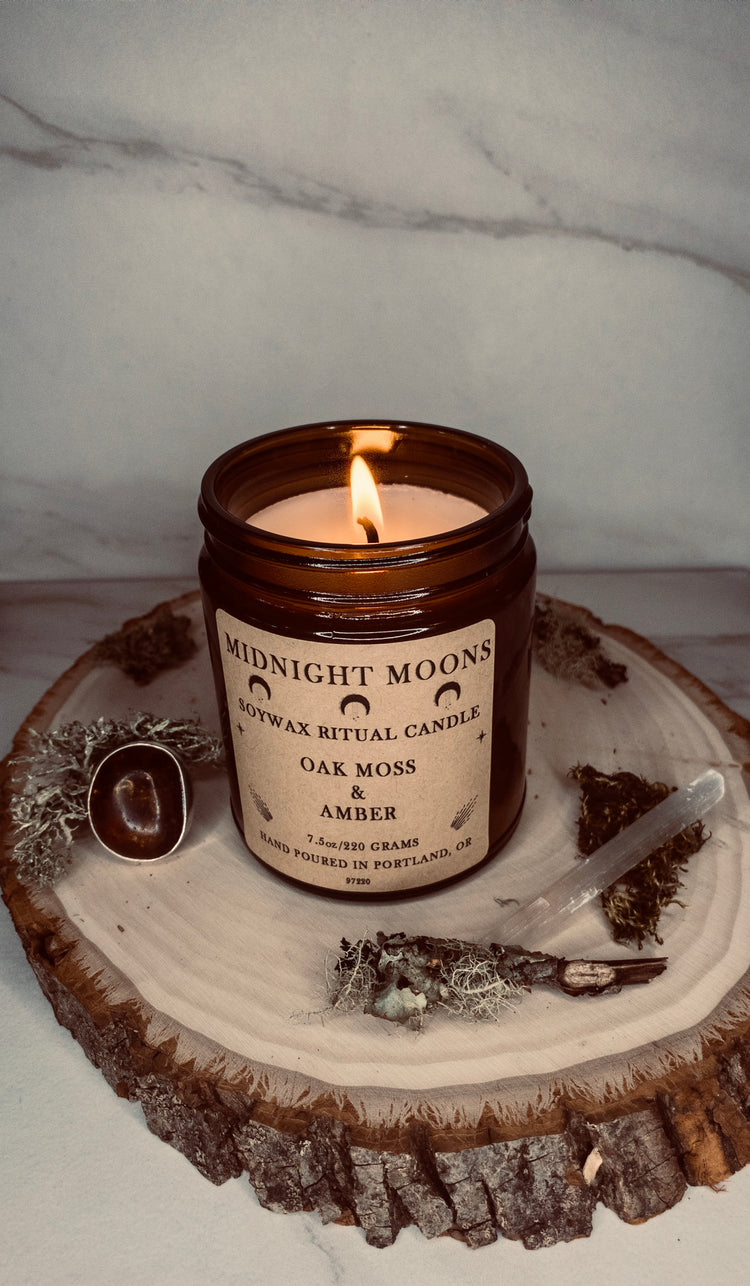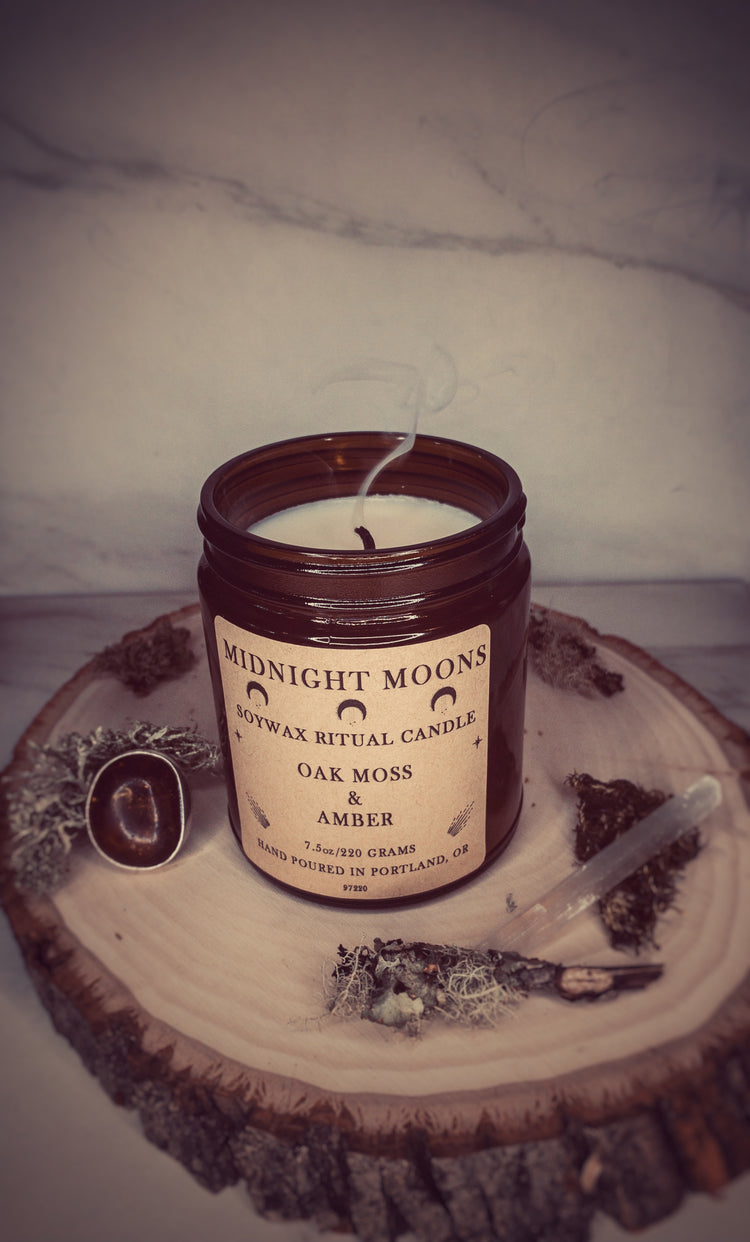 It's fresh.
I like the smell. Fiancé said it had there was a nostalgic quality to it. Will buy again.
Unbelievable candle
I absolutely love this candle.
OAKMOSS & AMBER SOY CANDLE
Sit down, I need to tell you about this candle!
Do you love candles that look beautiful, but also the soothing, sophisticatedly blended scent seems to actually lower your blood pressure? Are you looking for a candle that others will track like a blood hound, all the way to your room and say "what smells so amazing and why do I have an urge to meditate"? Are you into candles that are full bodied, yet subtle and elegant? No? Well then keep it moving, because this candle does all of that and you need it in your life!
Perfection
I love this candle so much I will probably have at least one in my house for the rest of my life. Currently have mine on my bathtub caddy. Can't live without it.